People Who Make The Muppets Possible


Jim Henson created the Muppets. Let's see who else is behind the scenes making the magic, shall we?

Performers:
List of performers, past and present, and their characters
For a bigger, more complete list Click here Come on back after you're done looking! I have writers, directors, producers, and muppet makers too.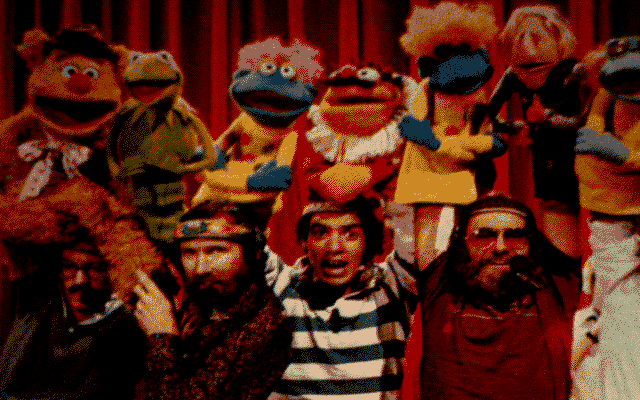 left to right: Frank Oz, Jim Henson, Richard Hunt, Jerry Nelson
Jim Henson……
Kermit
Rowlf
Ernie
Sweedish Chef
Waldorf
Steve Whitmire….
Bean Bunny
Wembley Fraggle
Rizzo the Rat
Kermit
Ernie
Sprocket the dog
Richard Hunt…….
Scooter
Janice
Statler
Sweetums
Beaker
Frank Oz....
Animal
Fozzie Bear
Miss Piggy
Sam Eagle
Dave Goelz....
The Great Gonzo
Bunsen Honeydew
Boober Fraggle
Traveling Matt Fraggle
Zoot the Sax Player
Robbie (Dinosaurs)
Jerry Nelson....
Robin the Frog (Kermit's nephew)
Floyd Pepper
Dr. Julius Strangepork
Gobo Fraggle
Kevin Clash....
Elmo
Clifford (Muppets Tonight host)
Bill Barretta....
Pepe the King Prawn
Earl Sinclair (Dinosaurs)
Karen Prell.....
Red Fraggle
Kathy Mullen.....
Mokey Fraggle
---
Writers

Jerry Juhl
Craig Sherman
Jim Lewis
---
Home